Infinitely reliable says it all about the law firm of Dunlap Bennett & Ludwig PLLC. Our group of international patent protection lawyers are highly experienced in this area of law practice. We help clients defend their intellectual property and patent rights and are firmly aggressive in the pursuit of justice for our clients. We offer protection of patents and trademarks worldwide, as well as drafting original patent applications and Madrid Protocol trademark filing for clients.
Dunlap Bennett & Ludwig PLLC
A powerful law firm, Dunlap Bennett & Ludwig PLLC has 15 attorneys with backgrounds in business management, science, commercial banking, litigation, and the military. Partners Ellis Bennett, Thomas M. Dunlap, and David Ludwig and our staff of experienced legal professionals have over 200 years experience combined in the practice of law. In May 2014, Virginia Living magazine named Dunlap Bennett & Ludwig PLLC the #1 best law firm in Northern Virginia.
Our main office is located in the Washington, D.C. area, close to the United States Patent and Trademark Office (USPTO). We serve clients nationwide from law offices in Washington, D.C., Leesburg, VA, and other major East Coast cities and the U.K. To add to our flexibility in service to clients, we use high-tech methods for filing copyright, trademark and patent applications in the U.S. and in other countries. This technology includes the utilization of PCT, Berne Convention and Madrid Protocol for complaint filings.
Do You Need National Patent Lawyers?
In today's fast-paced, technology-driven world, more and more people are creating wonderful products that make life easier and more enjoyable for everyone. Unfortunately, there are always those individuals who look to make a fast buck by copying what's already on the market. While we can't promise that such an occurrence will never happen, we can make sure your ideas and products are properly registered with the government, and that patents and trademarks are secured so that you're protected. When someone does try to cash in on your success, you'll have all the evidence documenting that you followed standard procedures, thus enabling you to win the case. Learn more about the new America Invents Act in our blog article by Thomas Dunlap (click here).
We have offices located nationwide and two offices located in metropolitan Washington, D.C. and are near the United States Patent and Trademark Office (USPTO) and handle hundreds of new patent applications each year for everything from simple mechanical inventions, to complex electrical patents, chemical patents, biotechnology patents, and app patents. We use the latest and more secure services to file your patent application (the USPTO EFS System), both domestically and internationally through WIPO or directly in your foreign county of interest. When it comes time to license or get the technology into the marketplace we are there for you. Through our licensing listing partnership with InventSpec (patent licensing listing, valuation, and related services) to our firm's transactional team to draft and negotiate license agreements – we have 360 degrees of coverage.
International Patent Protection Attorneys
Clients experiencing difficulty enforcing their patent rights in the U.S., and around the world, turn to our experienced International Patent Protection Attorneys for professional representation packed with an effective legal punch. We handle complex international IP prosecution in addition to managing intellectual property portfolios. Dunlap Bennett & Ludwig offers a complete range of International Patent Protection services, including affordable trademark monitoring services, and patent, trademark, and copyright licensing and registration.
Protecting your intellectual property rights is an essential need for preserving your hold on brand identities and your competitive edge in the world marketplace. When you have devoted your intellect and finances to design and market specific product identities, others may try to infringe on your rights for their own profit. Justice is on your side, but you need excellent legal representation by attorneys who have the specific knowledge and experience for defending client patents, trademarks, and copyrights.
The Changing Landscape – and Venue – of Patent Litigation
Fill out our intake form and make payment securely for:
Get Started Protecting Your Intellectual Property Now
For entrepreneurs and small businesses, we offer a simple, low-cost online application process. All you have to do is follow the provided links, and you'll be able to file your patent, copyright or trademark online in minutes. By submitting it through us, we are recorded as your US patent attorney and are able to be the go-between in all related matters. This keeps your information private and puts a barrier between you and con artists who may try to mislead and cheat you. If you do need further assistance from one of our US patent attorneys, we offer flat rate services for both patent and trademark actions.
Besides our easy-to-use option for smaller clients who may not have the resources to have us handle everything, we also offer personalized services for larger companies who need one-on-one attention. Among the services we offer are:
Registration of patents, trademarks, and copyrights
Protection of brand identities
Management of intellectual property portfolios
Counsel on business intelligence and trade secrets
Trademark monitoring
Counsel in responding to self-completed applications
Protect Your Patent with Dunlap Bennett & Ludwig PLLC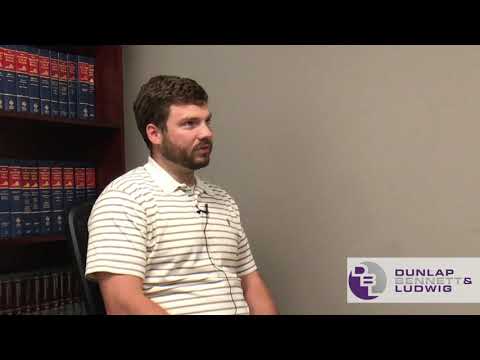 You've worked hard to build a brand, business, and reputation that you're proud of; don't let anyone take that away from you. A team of more than 20 attorneys is here to help. Whether your business needs assistance protecting the company's intellectual property, or you're an entrepreneur who's bursting with ideas and needs legal protection, our team at Dunlap Bennett & Ludwig can help you. We offer an array of services that help you protect and defend your intellectual property and physical products. Contact us today for an evaluation!
Get Experienced International Patent Protection
The boldness and winning track record of Dunlap Bennett & Ludwig is recognized and respected in the legal community. Our international patent protection lawyers and our firm have received great honors for our work in this area of law practice. We work hard to keep fees affordable, so you can enjoy the benefits of our infinitely flexible range of legal services to protect your investments.
To learn more about how we can help preserve your rights through patent protection and enforcement, contact Dunlap Bennett & Ludwig PLLC. We want to help you get the results you want! Call our headquarters today, we have offices nationwide to serve you, (703) 777-7319.